Right after lunch today I had a host (3.5 U3) crach with a kernel panic.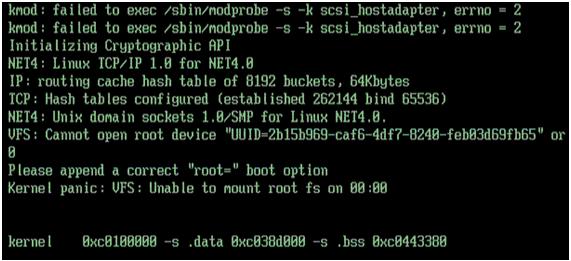 It shouldn't be a problem for clusters running HA, but on this cluster I had disabled HA bacause of an error and hadn't had the time to depug :-(.
So my VM's couldn't be started on a new host and I'm not going to manually register 116 VM's on another host – so I was forced to find a soultion.
I did a bit of googleing and found VMware KB10196.
I followed the steps and everything is now working – AND HA IS ENABLED 🙂
This is the steps i followed:
Reboot the host into "VMware ESX servere (Debug mode)"

Log in with a user with root permissions and run the following commands.

esxcfg-boot -p

(reloads the PCI data)

esxcfg-boot -b

(sets up boot information)

esxcfg-boot -r

(refreshes

initrd

)

Now just reboot the host.
After the reboot the host should work as normal. From the VC Client you can verify that the host is connected to VC.